Creating Custom Stages
SPOTIO gives you the opportunity to gain visibility into your organizations' pipeline. You get clear visibility into which Leads are in the early stages of being worked, which are close to being closed, and which Leads have been lost by placing Leads into their respective Stages. The default Stages in your SPOTIO account are Prospecting, Contacted, Qualified, Quote Provided, Customer Approved, Won, and Lost. The great thing about SPOTIO is that you can customize the Stages to best fit the needs of your organization to provide you the most visibility into your sales.

Creating a Custom Stage

Creating a Custom Stage in SPOTIO is very simple process to follow. From the Dashboard screen that loads when you log into your account, click on the gear icon on the bottom left hand side of the screen.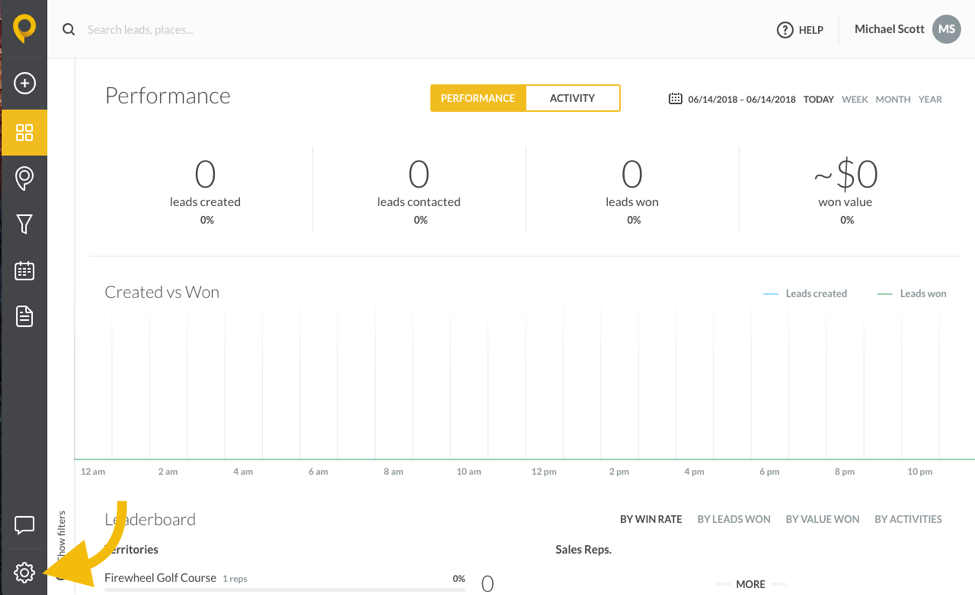 The first menu screen that loads will be the Pipeline screen, this is where you will add, remove, change any Stages that you want within your Pipeline. To add a Stage, click the "Add Stage" button.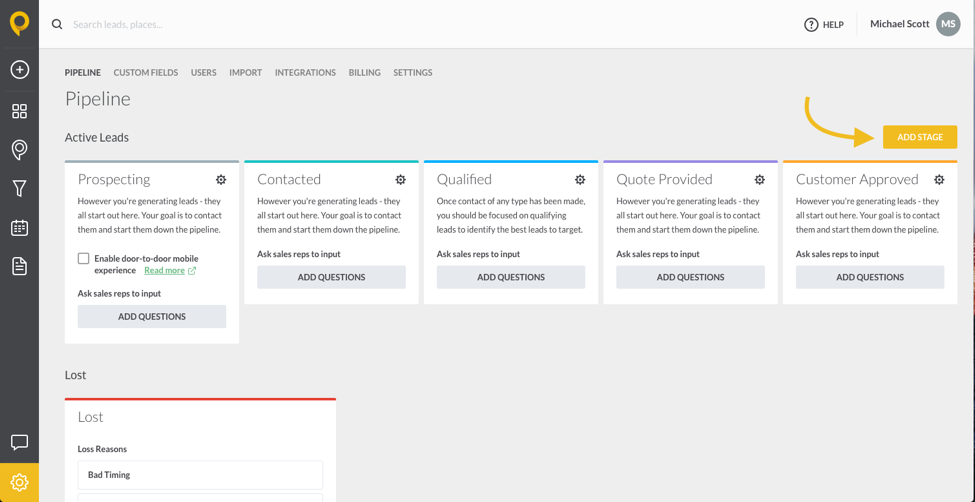 Clicking the "Add Stage" button will pop up the "Add Stage" menu where you will put in the Name, the Stage Goal, assign it a color, and select which fields the Reps will need to fill in for the respective Stage. Clicking "Create" will add the Stage to your Pipeline. You can drag and move the Stage into the correct location that flows with your organizations Sales Pipeline.