Access to SPOTIO is provided via a mobile app and a web app*. In each environment, you will enter credentials specific to you.

Mobile app users will enter a phone number and a randomized passcode will be sent via text. Web app users will enter an email address and password. If the password is unknown a "reset" can be provided.
What's Covered in this Article:
Resetting the password on the mobile app

Resetting the password on the online dashboard
Reset Password from Mobile App
SPOTIO mobile does NOT allow you to reset the password. This is because your passcode is randomized each time you log in. With this feature, there is no need to reset the password.
Step 1:
Open the SPOTIO app and enter your phone number and click

SIGN IN.
Step 2:
A text containing a four digit passcode will be sent to the number provided.

Enter this number into the app and access will be granted.

If the passcode is not received a new one will be sent when the timer reaches 0:00.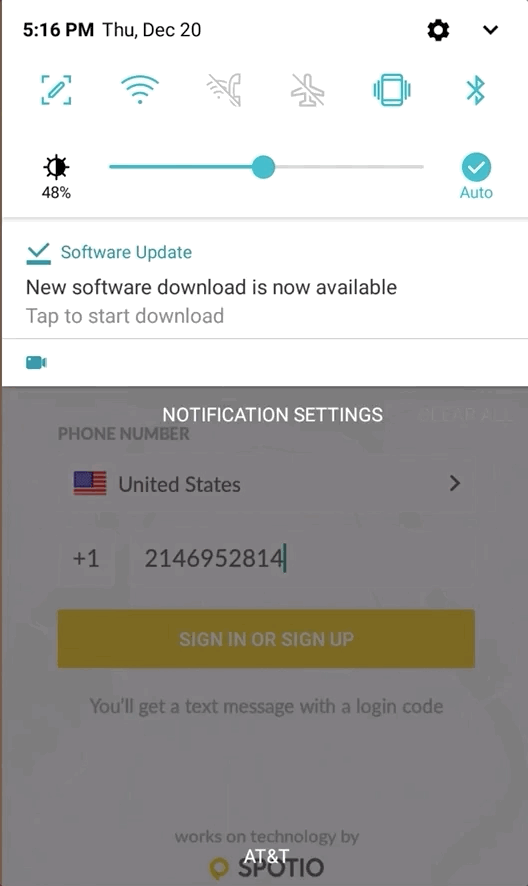 Reset Password from Web App* -
The SPOTIO web app will allow you to reset the password by clicking the specified link and following the email instructions.
Step 1: Go to https://app.spotio2.com/login and click FORGOT PASSWORD.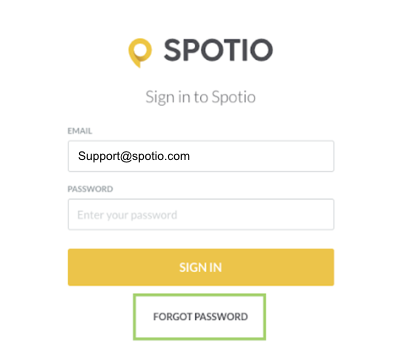 You will be directed to the Forgot Password page where you will enter the email address associated with your account and click SEND RESET INSTRUCTIONS.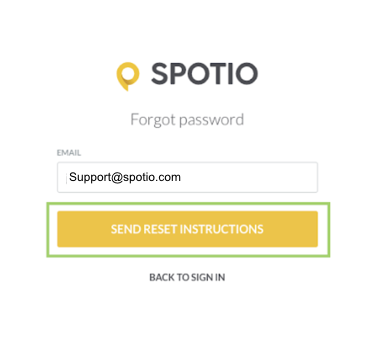 Step 2: Check your inbox.
An email with a reset link will be forwarded to you from support@spotio.com .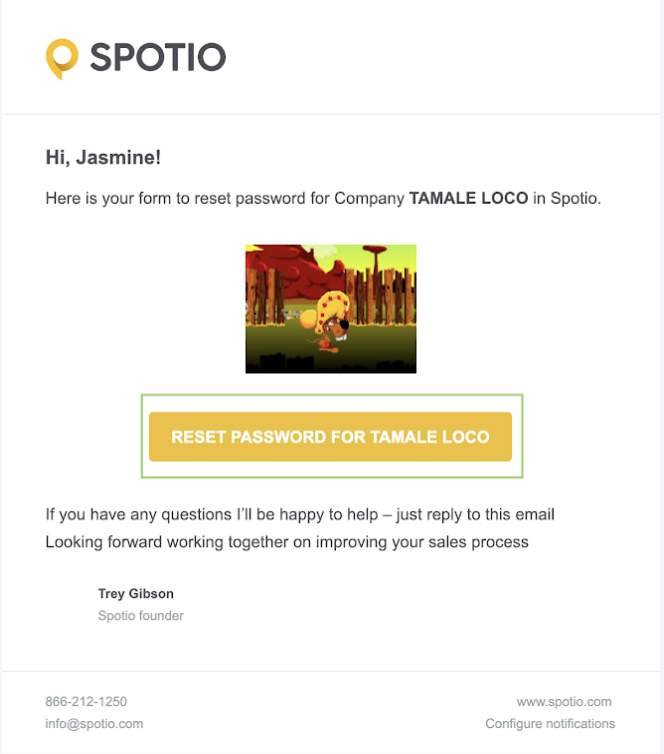 Step 3: Click RESET PASSWORD FOR 'COMPANY NAME' in the email and you will be directed to a site to change your password. Here you will enter and confirm your new password.