Here at SPOTIO, we want to make sure that your team has access to the resources they need to be successful. This is why we provide a few different ways to contact our support team. Whether you're working from the field or at the office, here are a few steps on how to contact us via our mobile app and our web app.
You can always email us at support@spotio.com, but for immediate needs, you can reach us via chat during our business hours, too! Our hours are Monday through Friday, we're available from 8:00 am - 5:00 pm, CST., and Saturday from 12:00 pm - 4:00 pm, CST.
What's Covered in this Article:
Contact Support - Mobile
Through our mobile app, you can easily chat with our support team while you're out in the field to ask questions or report a problem.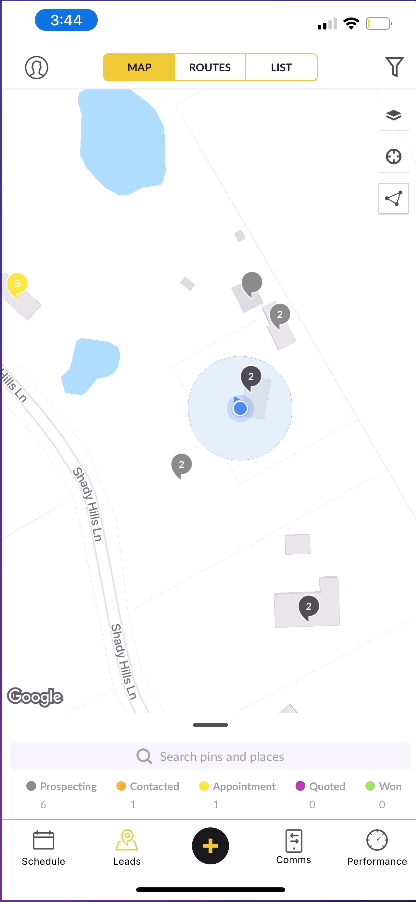 Step 1: Log in to the SPOTIO app and click on your profile icon in the top right corner.
Step 2: Select CHAT WITH SUPPORT from the menu.
Step 3: Type in your question or issue and hit 'send'. A member of our support team will respond to you shortly, excited to help out with whatever you may need!
Contact Support - Web
Through our web app, you can quickly access our chat feature to ask questions or report an issue.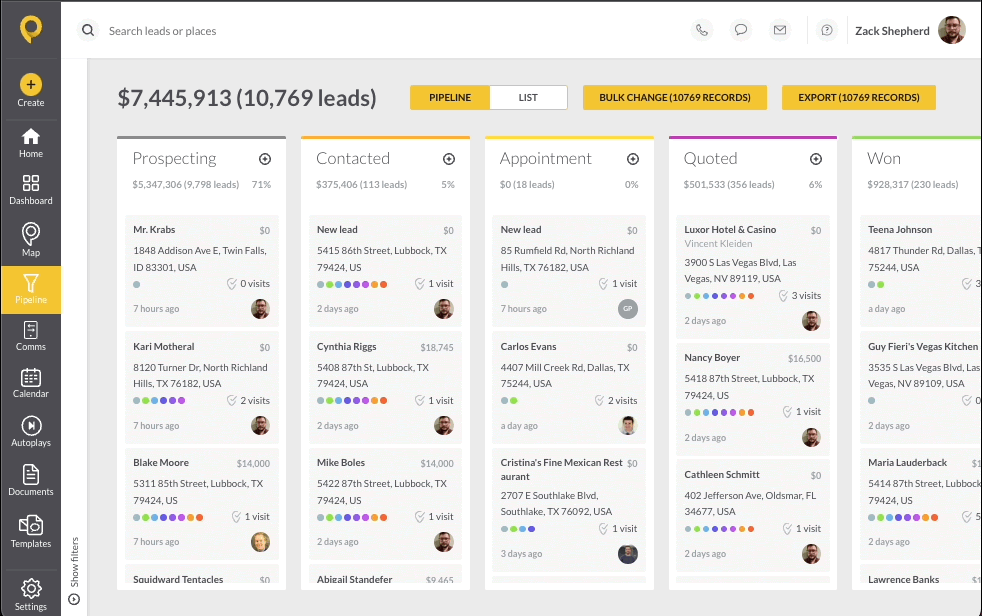 Step 1: Log in to the SPOTIO web app and click on the "?" icon in the upper right-hand corner next to your name.
Step 2: Select "Open Chat" and a search box will appear. You can search for articles in our Knowledge Base by keyword, or click "Live Chat" at the bottom of the module to open a chat with a member of our Support Team.
FAQ's:
What are your support business hours?

Monday through Friday, we're available from 8:00 am - 5:00 pm, CST., and Saturday from 12:00 pm - 4:00 pm, CST.

How long does it take for support to respond after business hours?

Our response time varies after hours. Sunday through Friday we advise 24 hours. Weekend responses can take 24-28 hours. While we do offer a limited support timeframe on Saturdays, our offices are closed on Sundays.

Can I call support? Our support is available via email at support@spotio.com or Chat. Support calls are plan specific. By having support run through email and chat, it allows for our average response time to remain low and engage in multiple conversations with customers, and resolve your questions more

efficiently.

How soon will my issue be resolved? Resolution time varies as it can be as simple as providing a quick "How to" tutorial, or as complex as troubleshooting. However, our average Chat resolution time is 17 minutes and our average email resolution is under 36 minutes during business hours.