Logging In
First things first, let's get you logged in on the SPOTIO Mobile app!

1. Open the SPOTIO Mobile app, enter your phone number, and select REQUEST CODE. Please note it is very important to use the phone number that your account admin associated with your user account. 
2. A text and email containing a 6 digit passcode will be sent to the phone and email for your account. If the passcode is not received, you can request a new code when the timer reaches 0 seconds.
3. Enter the temporary passcode into the SPOTIO Mobile app and select SUBMIT.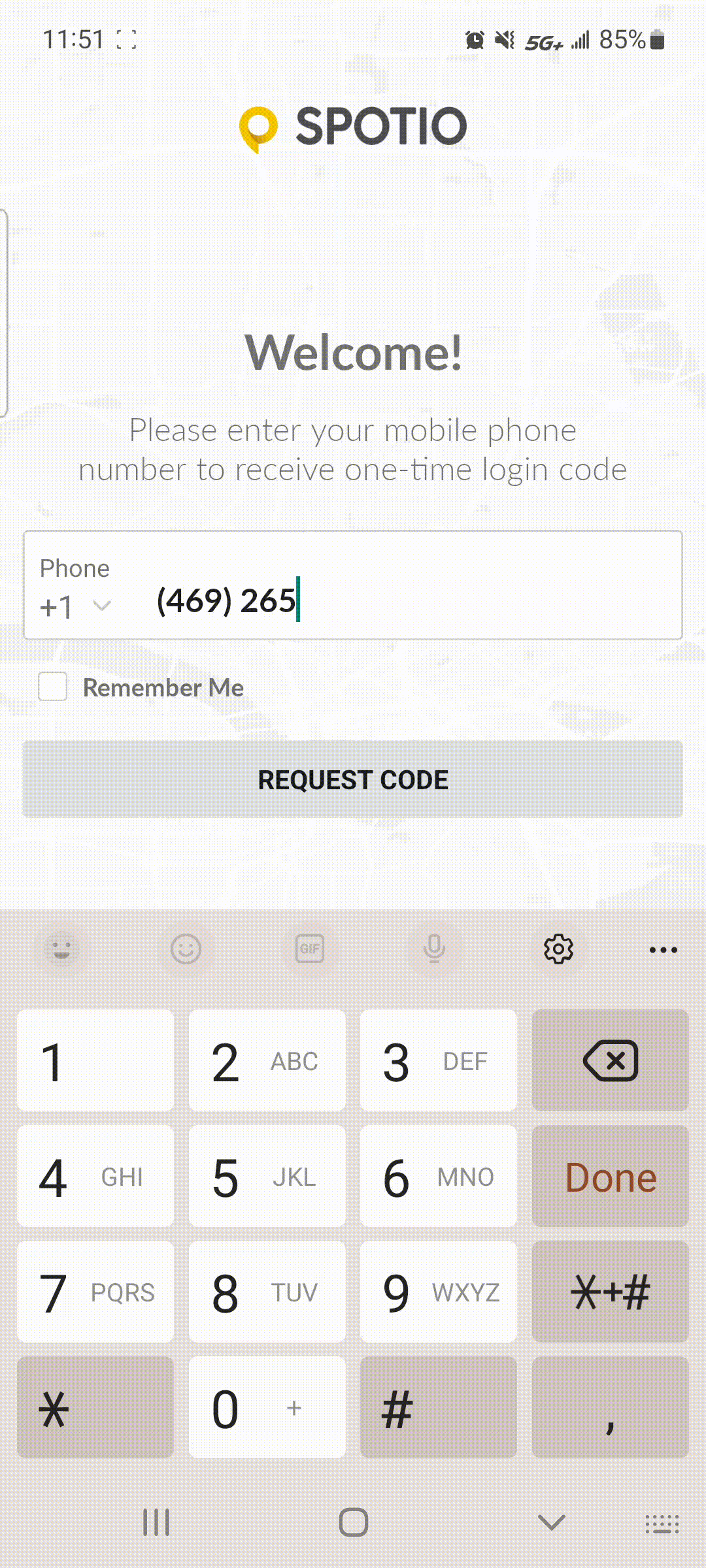 FAQ

What should I do if I am not receiving the 6 digit code after a few requests?
Feel free to contact SPOTIO Support through chat or email support@spotio.com for further assistance.