One of the cornerstones for the SPOTIO Multi Channel Communication feature is the ability to make and receive calls connected to a lead in SPOTIO. We'll show you how to make and receive calls on the mobile app and where you can add notes to those calls.
What's Covered in this Article:
Making Calls on the SPOTIO App
You're ready to go out into the field and want to call on some accounts, right? We make it extremely easy for you to do that within SPOTIO. You can just dial out to your account and the activity will be logged so your manager can see all of the hard work you're putting in!
Step 1:
Toggle to the Lead you'd like to make a call to from your schedule, map or list views.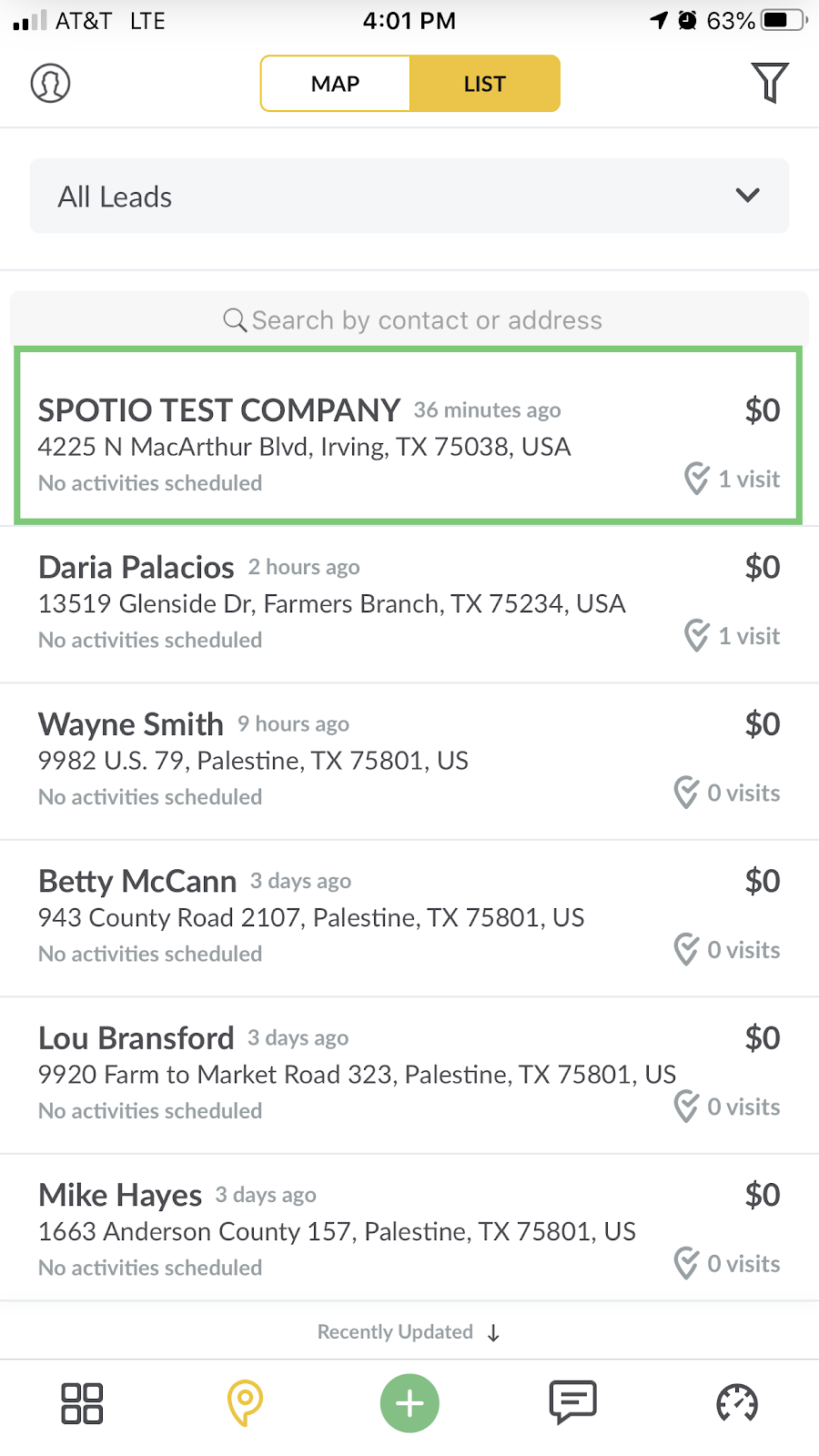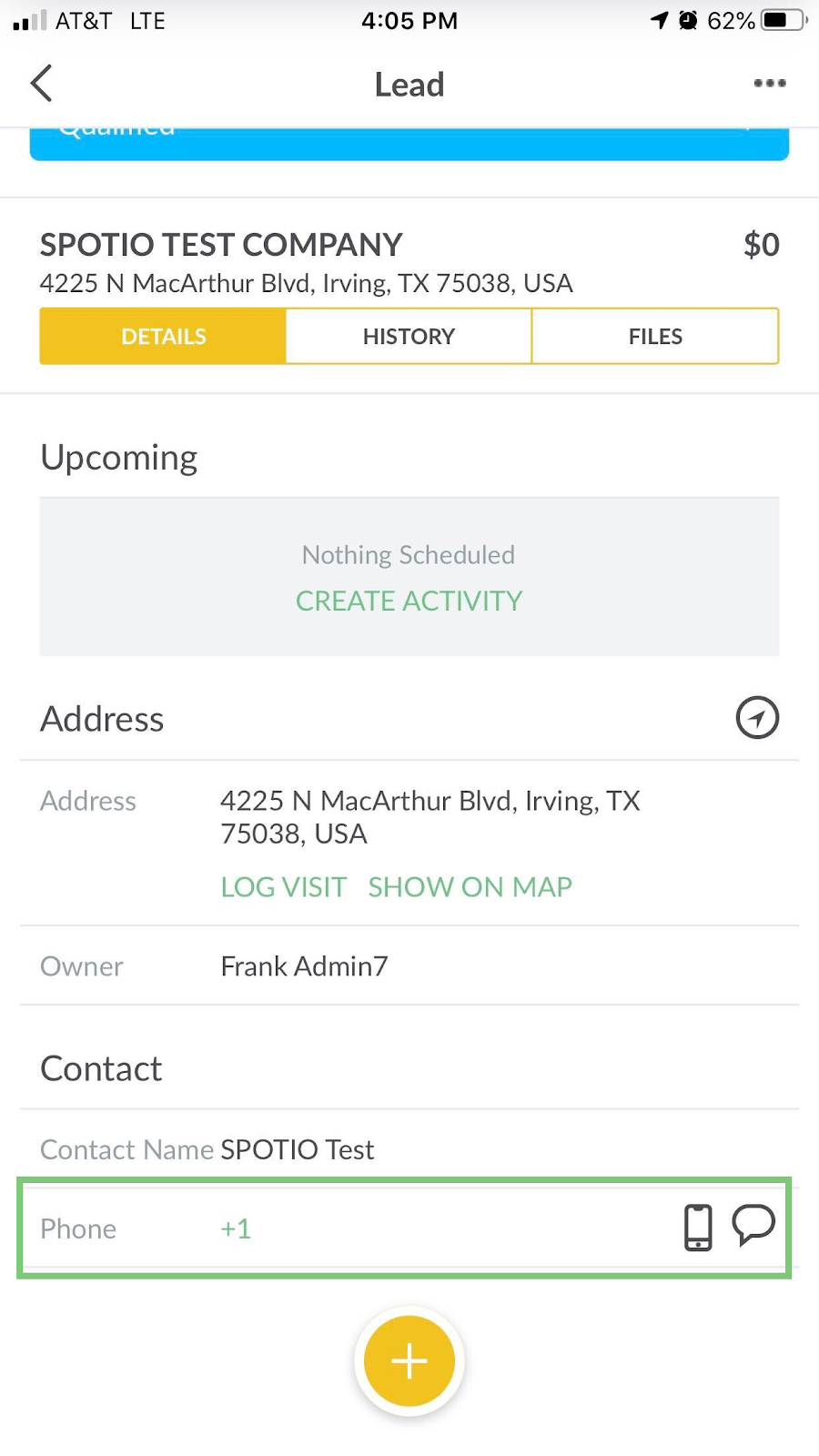 Step 2:
Select the contact phone number, this will bring up the SPOTIO call screen.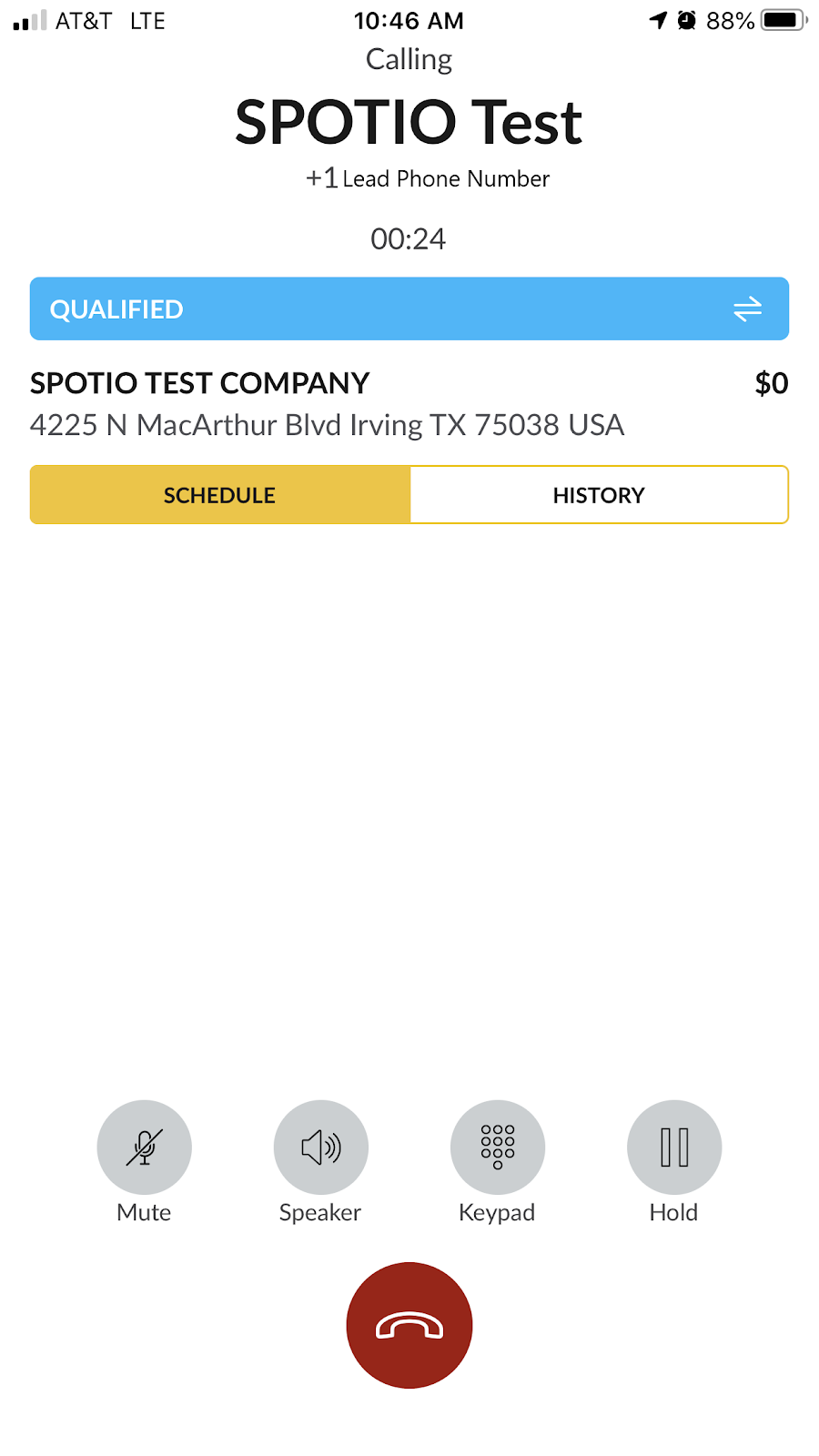 Step 3:
Once the call is complete, you will be popped back into the lead where you can add a Call Result and any notes about the call.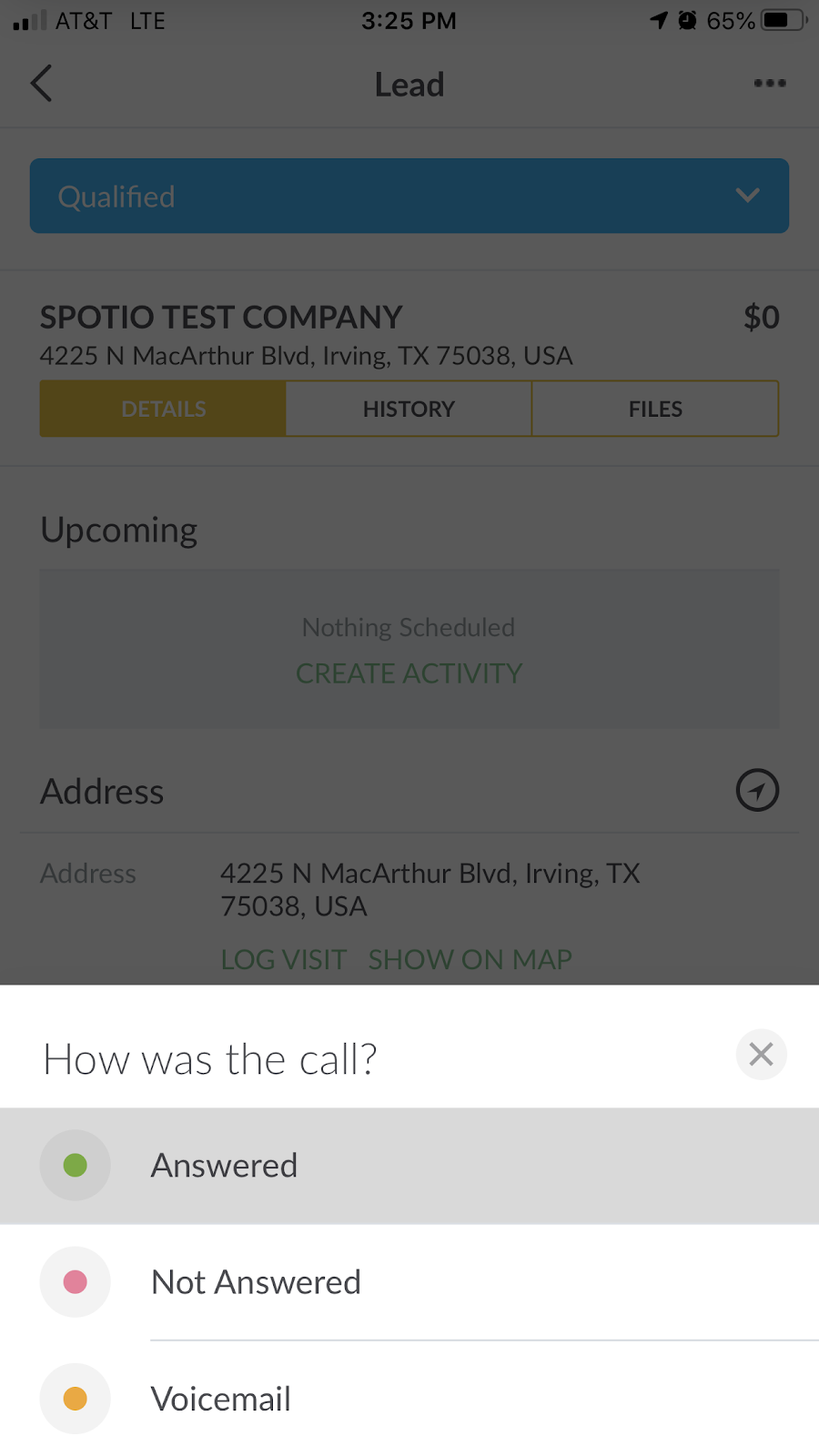 Step 4:
Click "Log Call" once notes and Call Results are entered. You'll be able to see your completed call in the Lead History screen.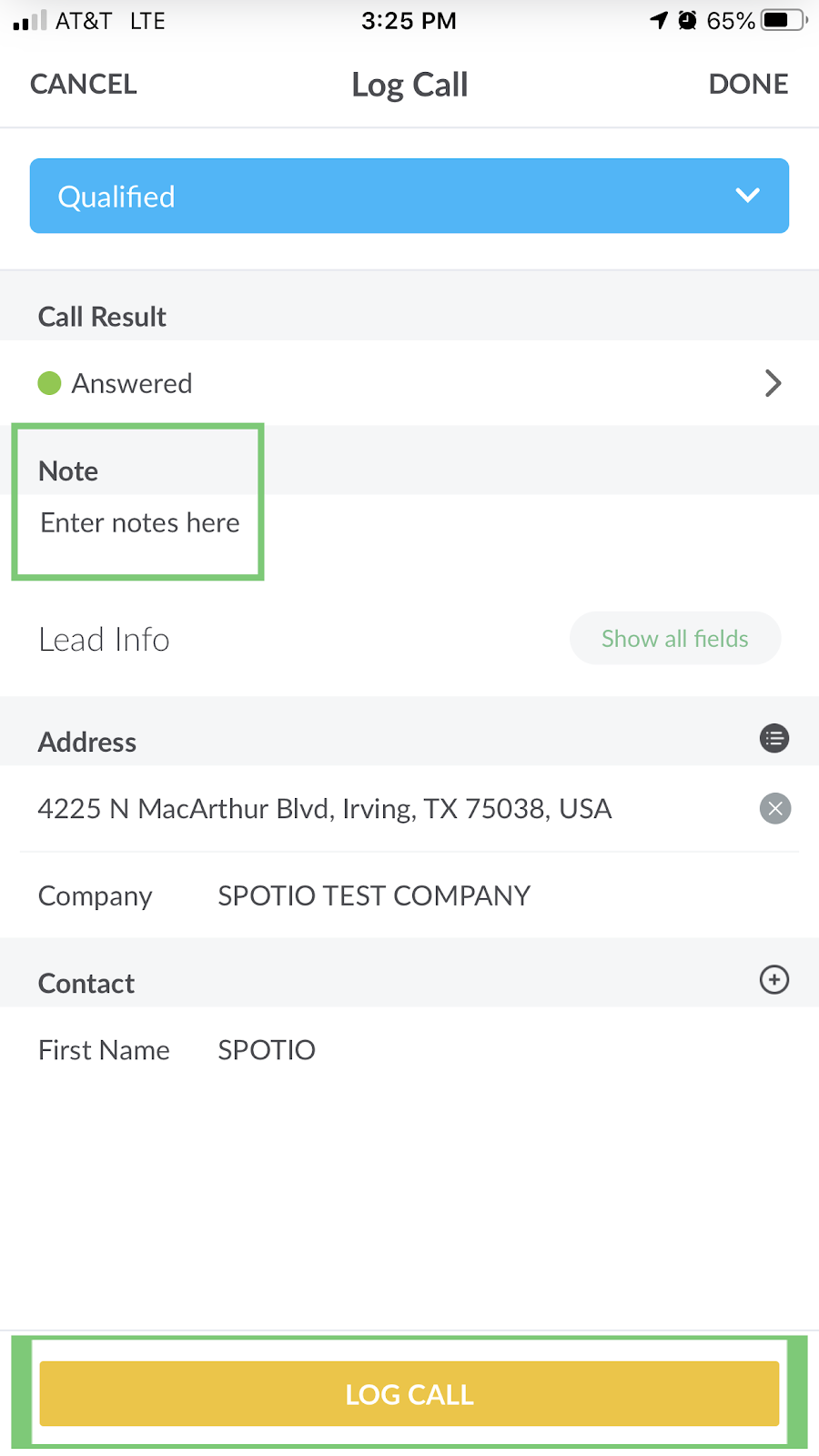 Receiving Calls on the SPOTIO App
Not only will you be able to call out to your accounts using SPOTIO, they'll be able to call you and SPOTIO has an internal program to connect the incoming call with the matching lead.
Step 1:
When a customer or account calls your SPOTIO Number, select Answer or Decline. If they are connected to a SPOTIO Account, you'll see the icon indicating that they belong to a lead.

Step 2:
End the call by clicking the End button.
Step 3:
Once you click End, you'll be prompted to select your Call Result. Click on your Result, add any notes for the lead, and click "Log Call" to ensure your activity is marked.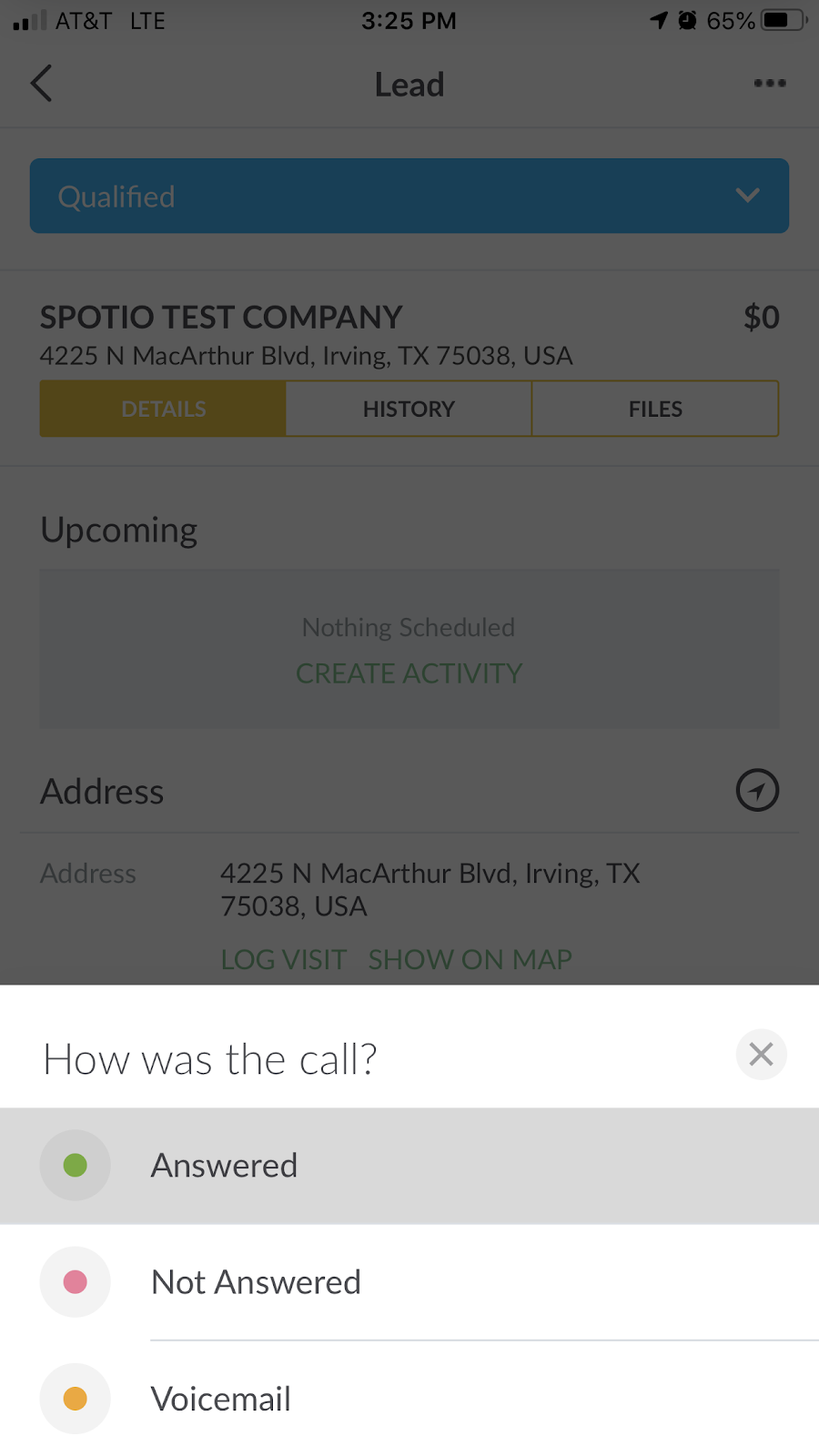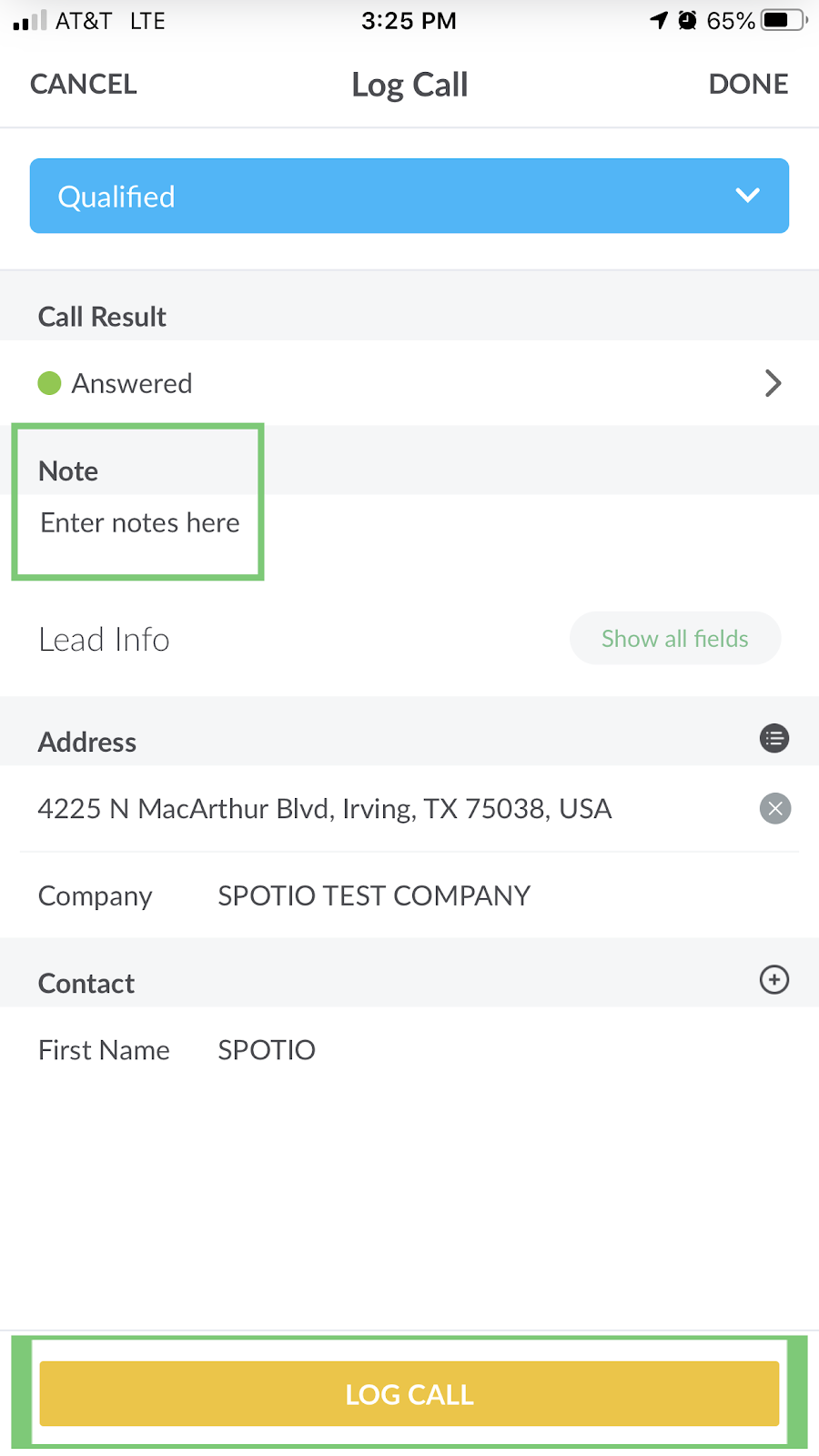 Adding Notes to the Lead after the Call
Did you already make your call and wanted to add some extra notes after the activity was completed? You can always go back to your Lead's activity page and add a note on your call.
Step 1:
Go to your lead that you've completed the call for, click "History."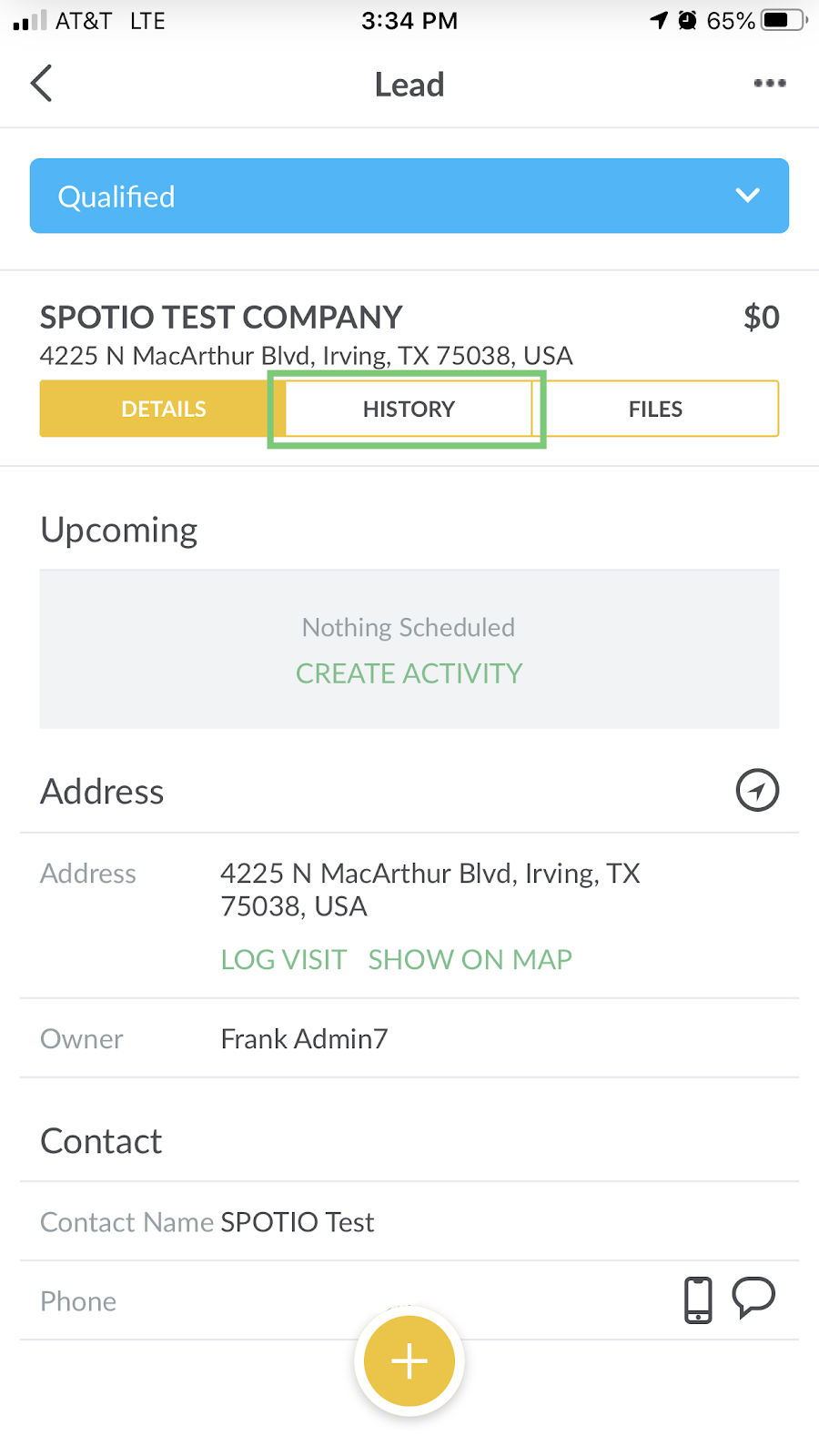 Step 2:
If your call had no notes added you will be able to click "Add Call Details" and add your notes.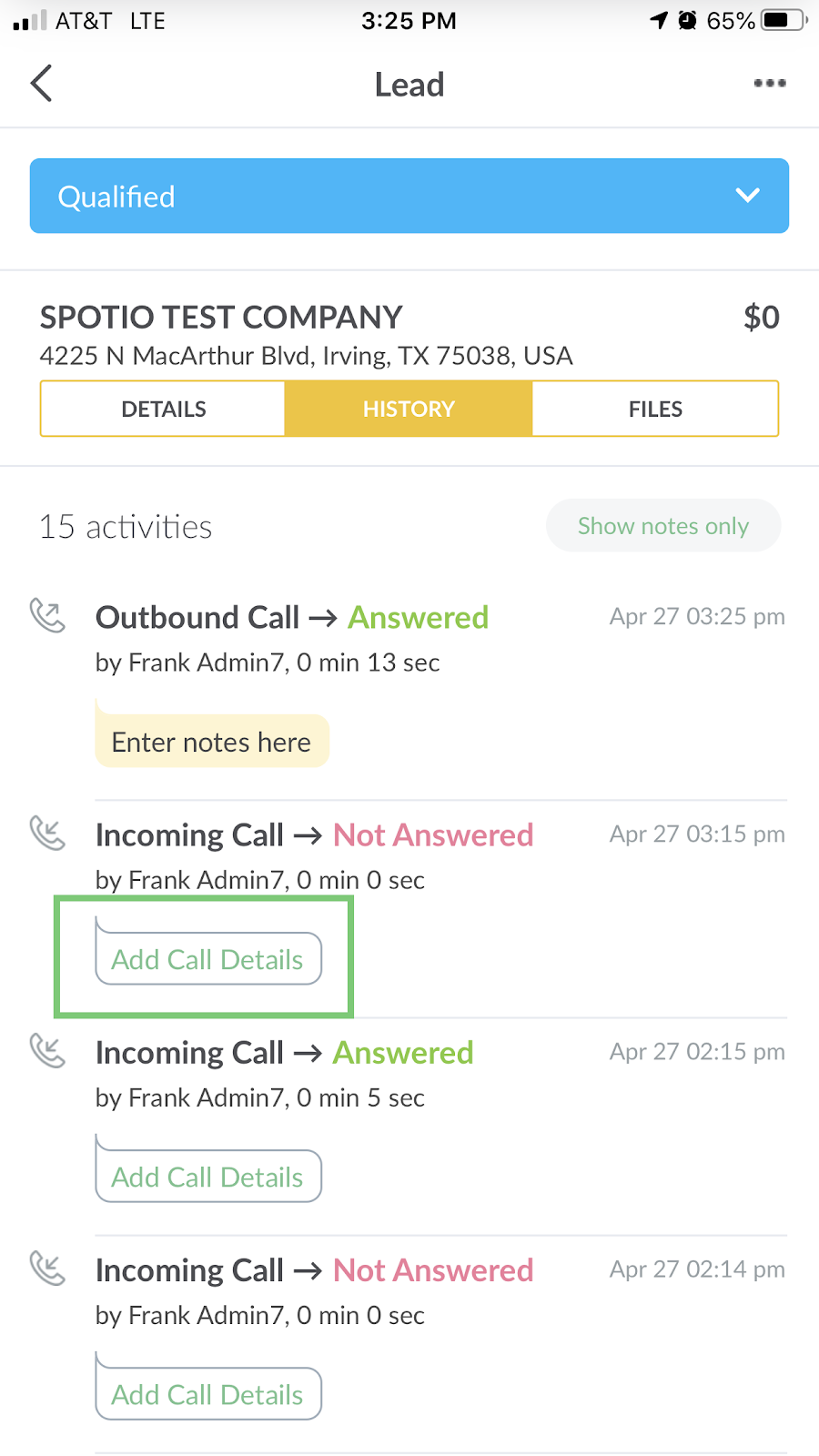 Step 3:
When you've completed your call notes, click "Save" in the top right corner. Your updated notes will now be saved on the lead.