How to Check GPS Settings
There are times when you are unsure that your GPS is properly tagging your visits in the SPOTIO app. This could be attributed to a couple of things - network connectivity or GPS not being toggled on. We're going to show you how to check if SPOTIO has access to your phone's GPS!
What's Covered in this Article:
How to Check SPOTIO GPS Settings - iPhone & iPad
From your main phone screen, swipe down and search for Settings or select the Settings icon.
Step 1:
In Settings, scroll down to SPOTIO under your Apps and select SPOTIO.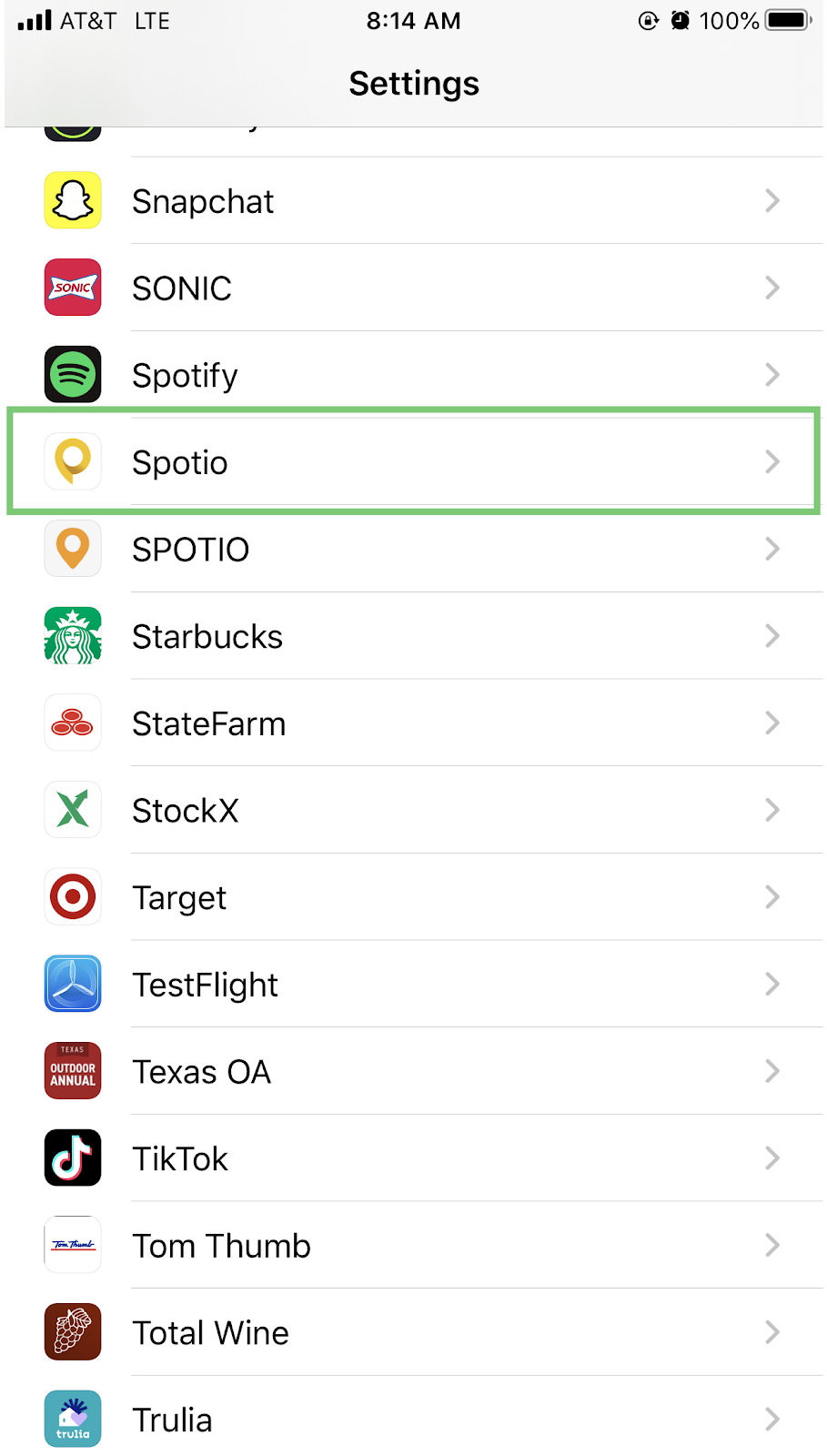 Step 2:
In the SPOTIO settings, select "Location"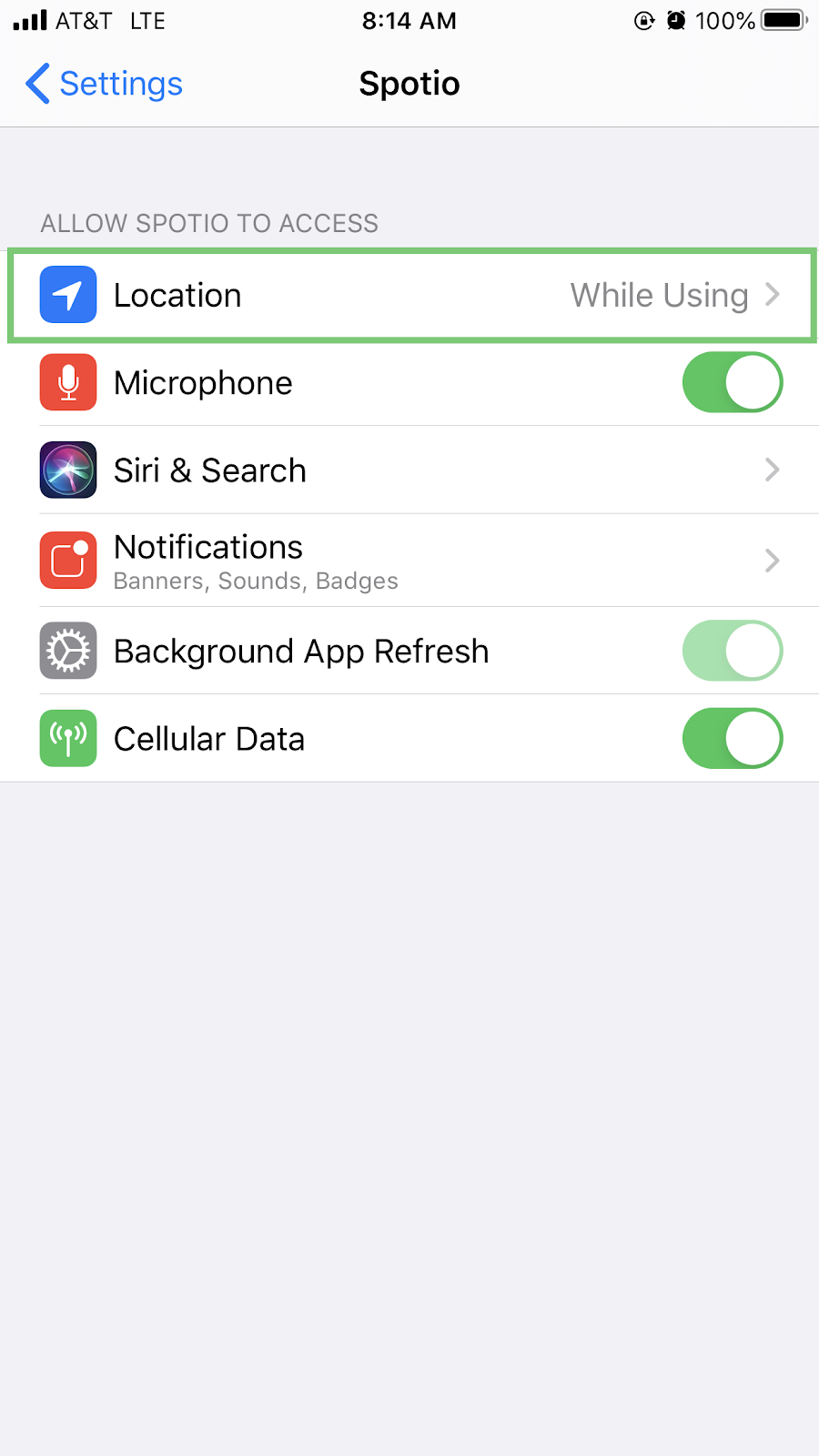 Step 3:
Select either "While Using the App" or "Always"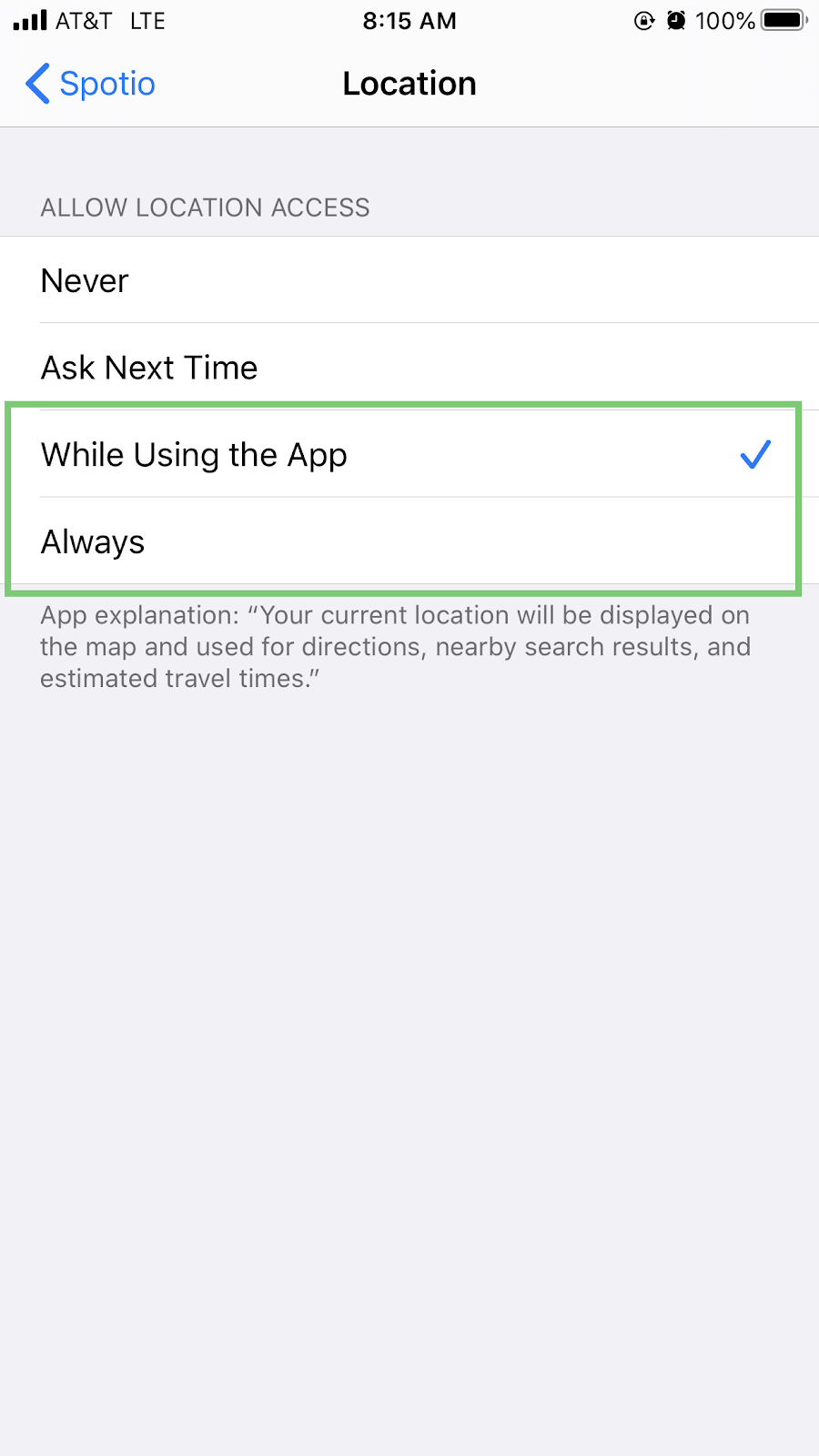 How to Check SPOTIO GPS Settings on Android Devices
Swipe down from your main screen and tap the Pin (Location Icon).
If you do not have this icon, click the Edit pencil icon or Settings gear icon and drag the Location Pin icon to your Quick Settings.
Step 1:
From the Location menu, click on "App Permissions"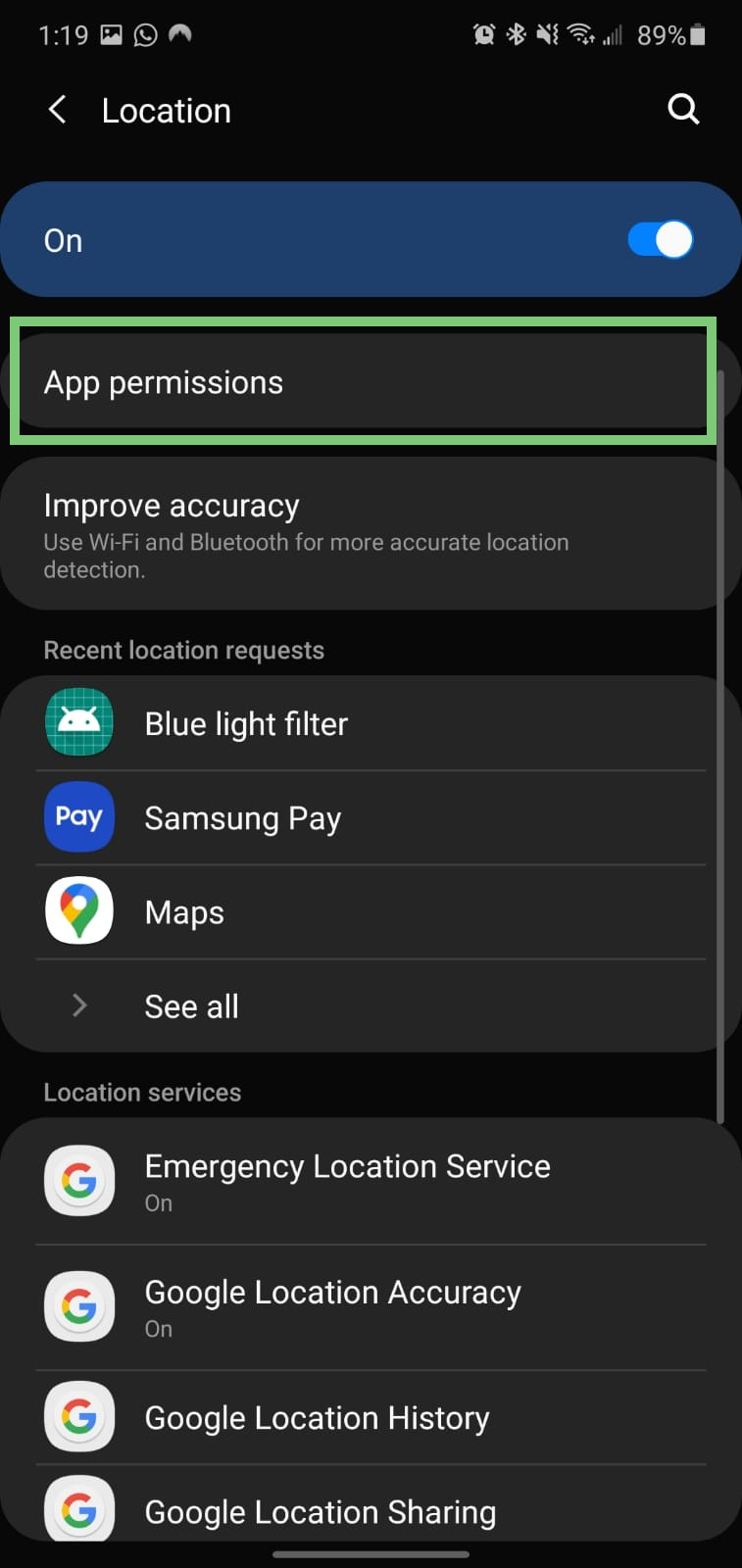 Step 2:
Scroll down until you see SPOTIO, and select the SPOTIO 2.0 Application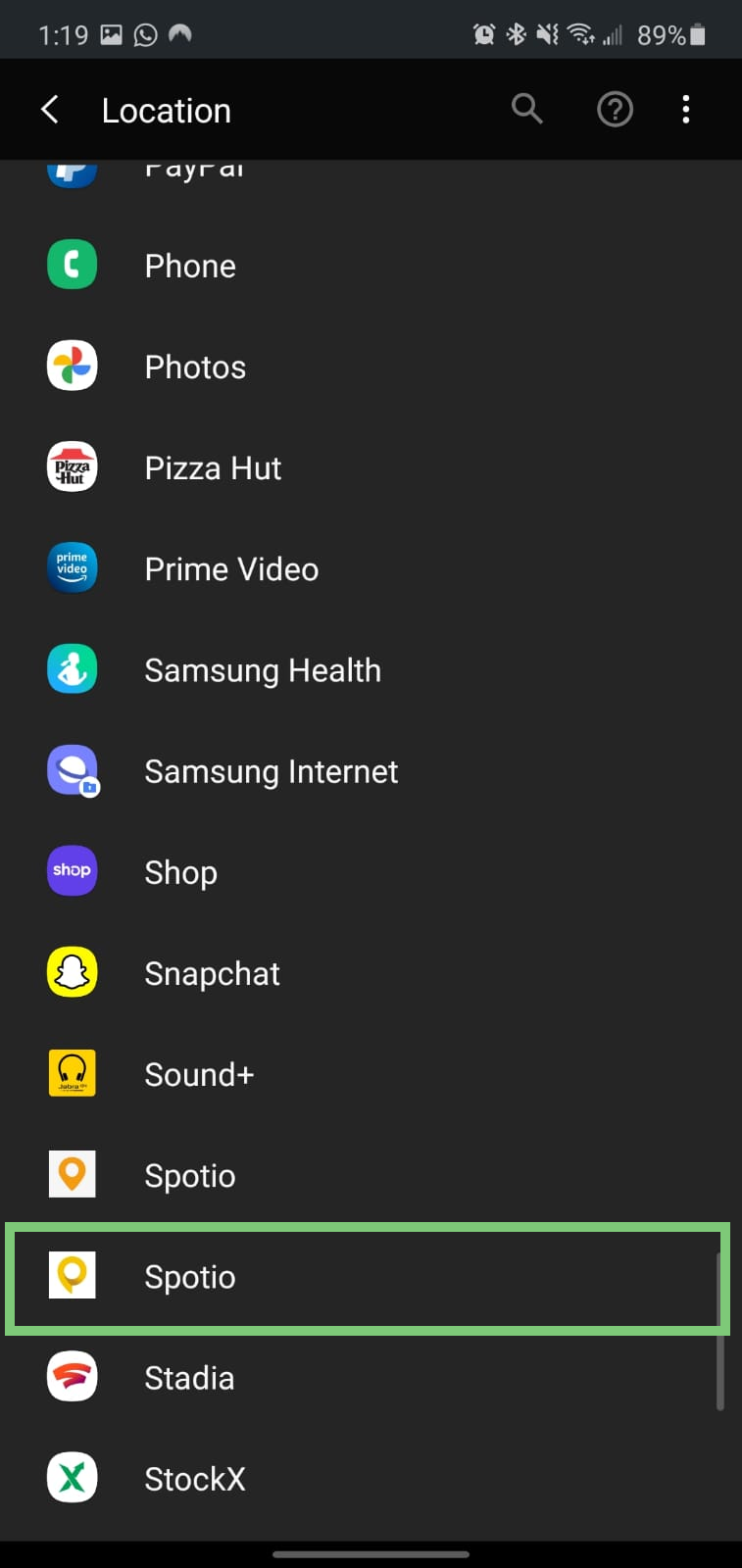 Step 3:
Select either "Allow all the time" or "Allow only while using the app"