MultiChannel Communication (MCC) is a digital communication tool that includes integrated email communication, as well as calling and texting abilities with the SPOTIO phone number. As a feature, MCC Email is accessible in Business Plans and higher, while the SPOTIO phone number is available only on PRO Plans.


This robust tool gives reps the ability to easily and efficiently communicate with customers and prospects through their phone or computer, and admins the ability to measure these touch points through SPOTIO's dynamic reporting tool. MCC is a powerful way for businesses to manage communication with prospects, and increase touch points in the journey for current leads or customers.
What's Covered in this Article:
Feature Highlights

How will MCC Benefit My Business Today?

How to set up MCC once it's been turned on for your account

Best practices
Feature Highlights:
SPOTIO Phone Number calling is supported through VoIP (Voice over Internet Protocol)
Texting includes sending and receiving both SMS (Short Message Service) and MMS (Multimedia Messaging Service) messages through the mobile and web app
Email integration allows reps to send and receive emails directly through the SPOTIO app
How will MCC Benefit My Business Today?
As customer relationship management continues to develop through the enhancements of technology, so has the means of modern communication between businesses and customers. At SPOTIO, we've found that more and more businesses are searching for a faster, more efficient way to communicate with their customers. We've also found that customers are more often looking to communicate with a business via text or email throughout their buying journey.
MCC gives businesses the opportunity to meet their customers at their preferred type of communication. MCC activities have the ability to be customized through SPOTIO's Templates, AutoPlays, and Custom Activities. Mangers and Admin also have the ability to track MCC Email, Call, and Text metrics through SPOTIO's dynamic reporting, giving sales leaders greater visibility into rep activity and communication with leads at every step of the way.
How to Set Up MCC Once It's Been Activated In Your Account:
Calls
Making calls to prospects and customers has never been easier. Using your SPOTIO phone number calls made & received are automatically logged to the record history. When a call is made you are able to disposition the call by marking the call result & log any notes that are needed for the next outreach. Utilize the Comms section of the SPOTIO app to manage your call log & voicemails.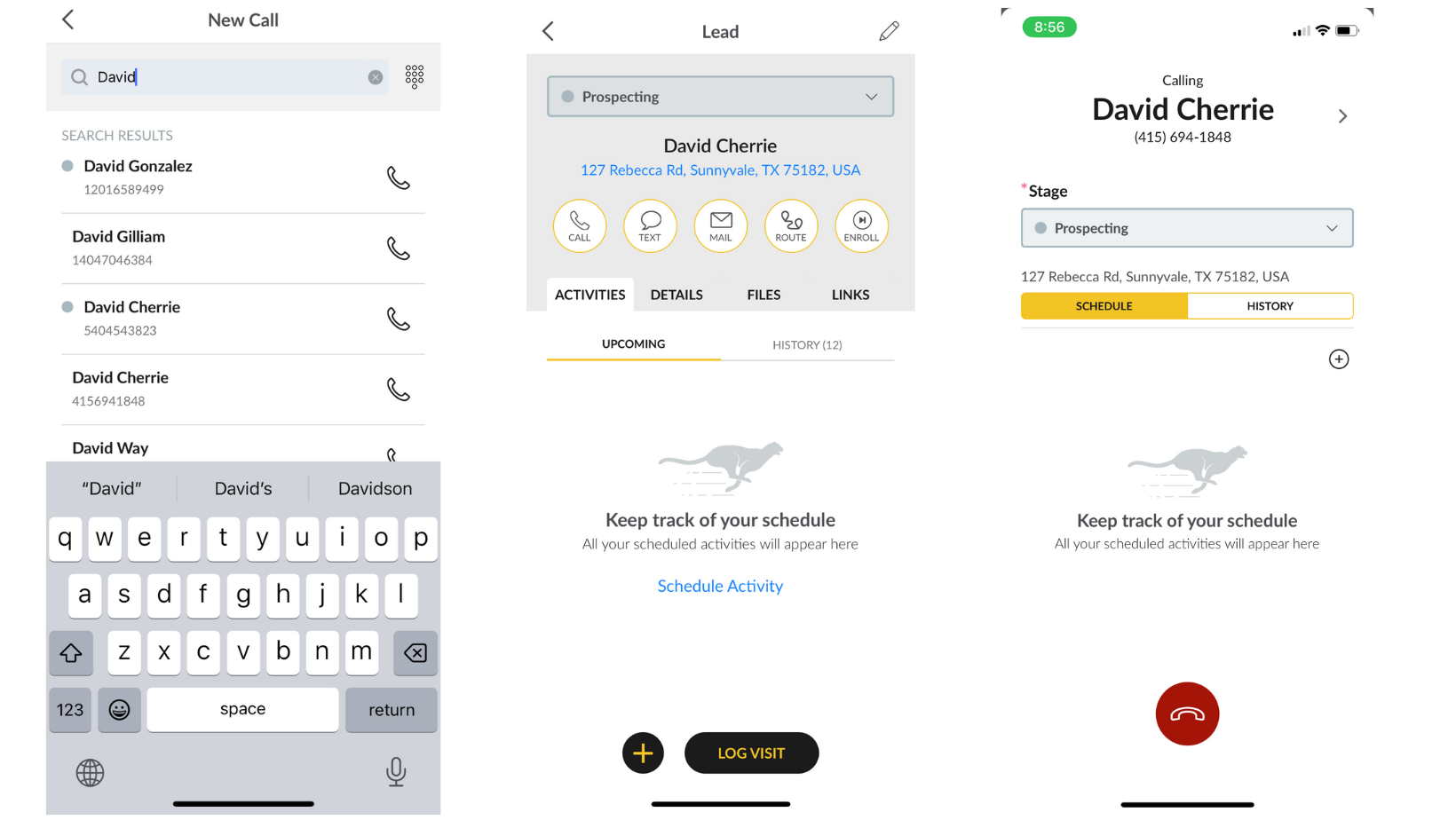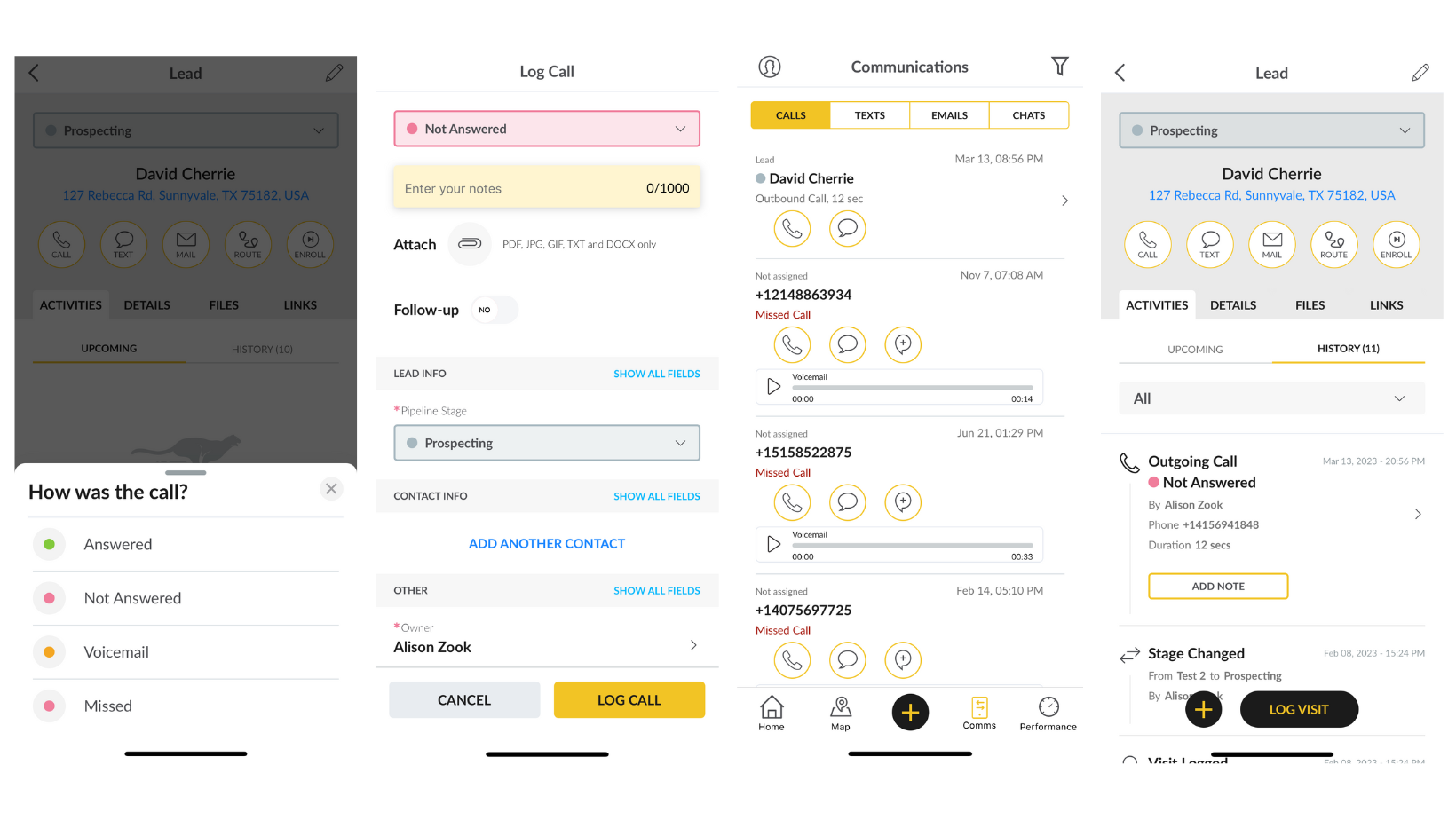 Texts
SMS & MMS text messages can be sent directly in SPOTIO. All texts & files and images sent & received via text to a prospect are automatically saved to the record. The Comms section will also keep a record of all texts sent both manually and automatically through an Autoplay to make responses easy to manage.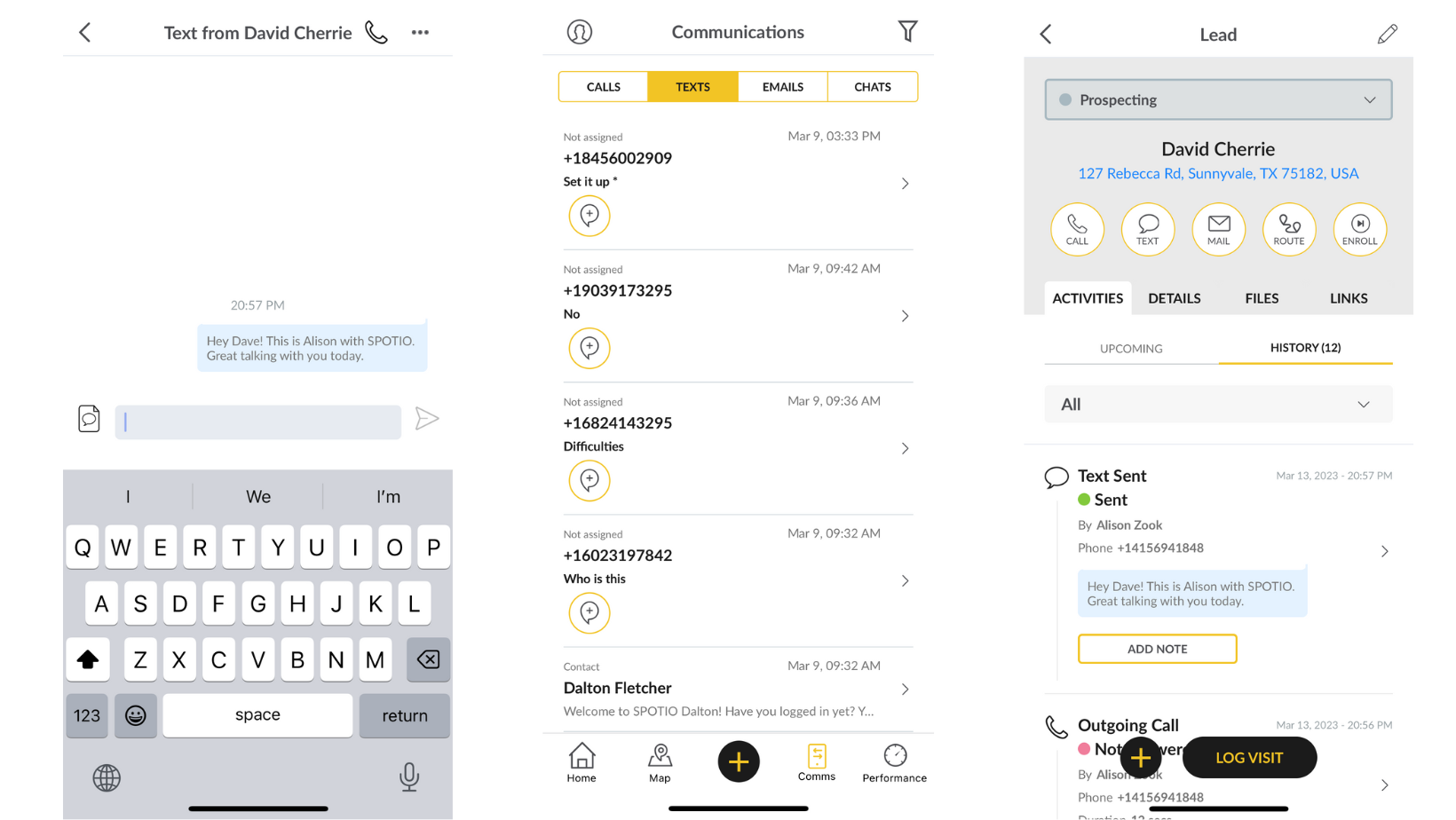 Best Practices:
Integrate email during rep's onboarding
Assign a SPOTIO phone number during rep's onboarding
Use Templates to standardize rep communication with customers at every part of customer journey
Use Autoplays to streamline communication sequences with customers