Have you ever thought to yourself, "HailTrace is awesome, SPOTIO is awesome... I wish I could see HailTrace IN SPOTIO"?
Good news! Our native integration with HailTrace allows you to do just that! With HailTrace integrated with SPOTIO, you can overlay storm swaths from your HailTrace account onto the SPOTIO map so that you can target those areas effectively and ensure that your team isn't the last one to the door when a storm hits.
Connecting HailTrace to SPOTIO
Step 1: Log in to the SPOTIO Web app as an Account Admin
Step 2: Click the 'Settings' gear in the bottom left corner
Step 3: Click 'Integrations' from the options at the top and locate HailTrace
Step 4: Enter your HailTrace credentials and click 'Connect'
Once connected, you will see a new icon for HailTrace in the toolbar to the right on the Map view in SPOTIO. You can click on this icon to Enable the HailTrace layer.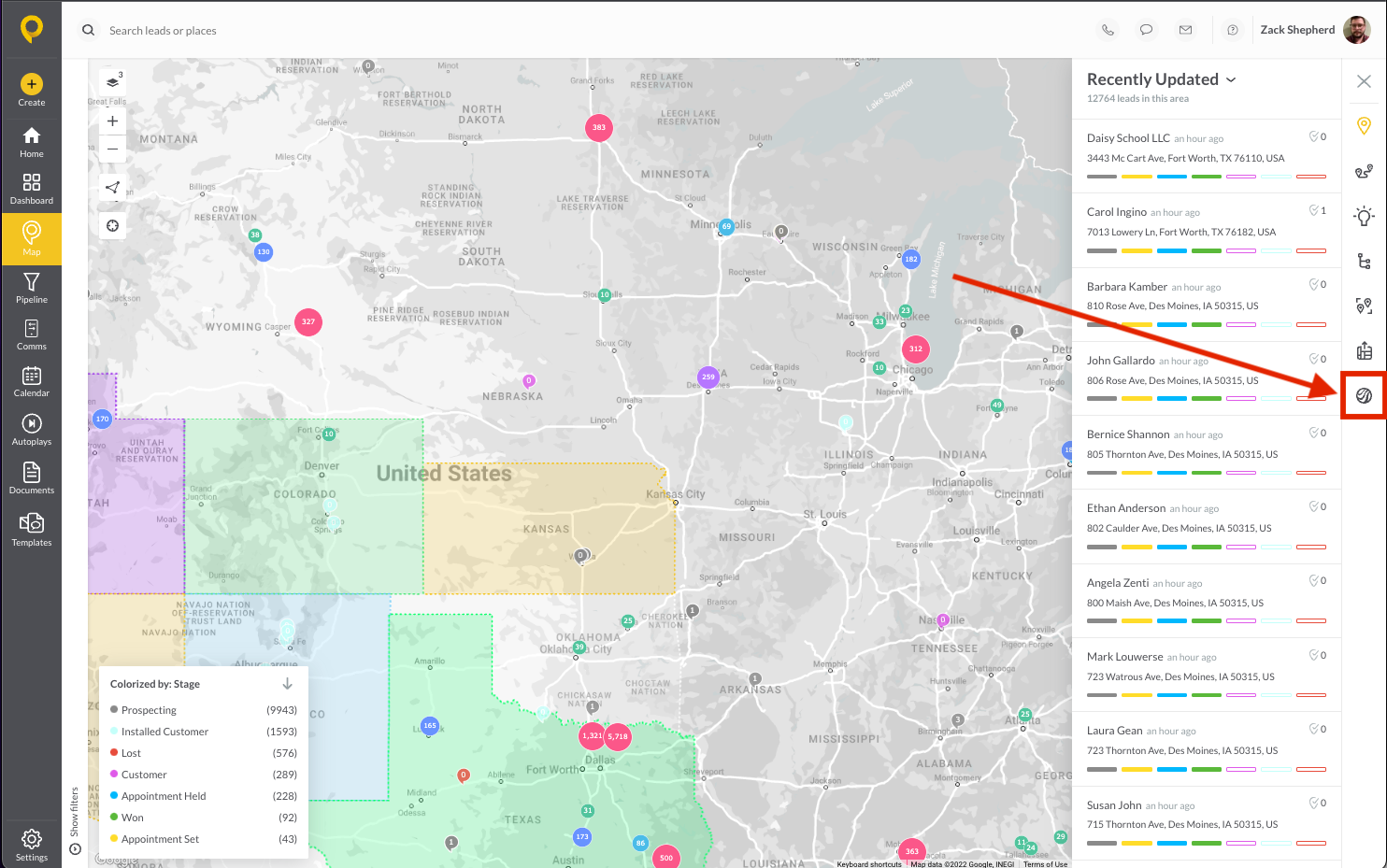 Once the HailTrace layer is enabled, you are able to see storm data in the area represented by the green circle on your Map.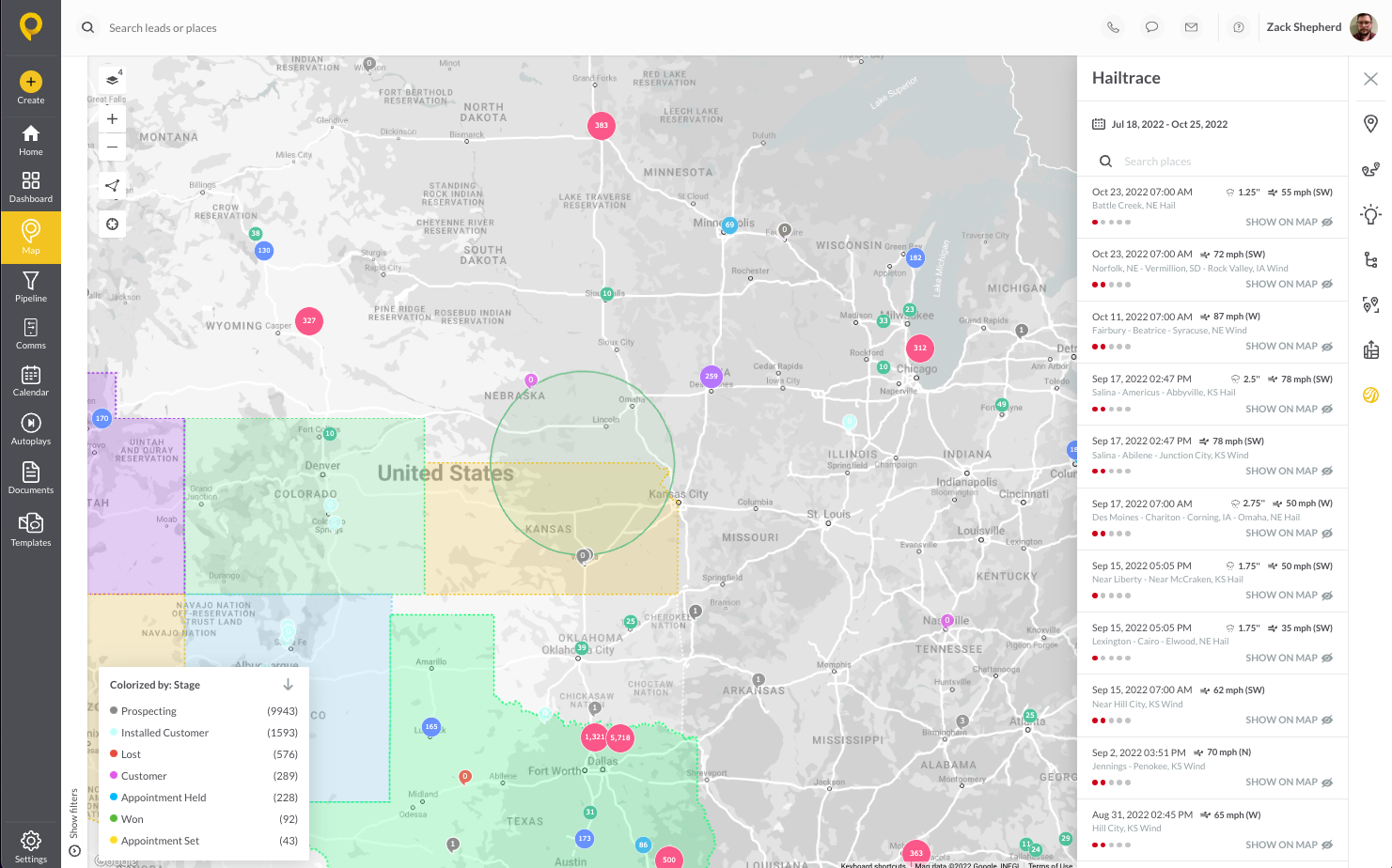 You can use the panel on the right side of the screen to display a storm swath on the SPOTIO map, and view storm data including location, date, severity, wind speed, hail, and rainfall.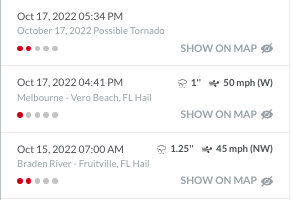 Select the storm you want to overlay on the SPOTIO map and click 'Show on Map' to display the storm swath.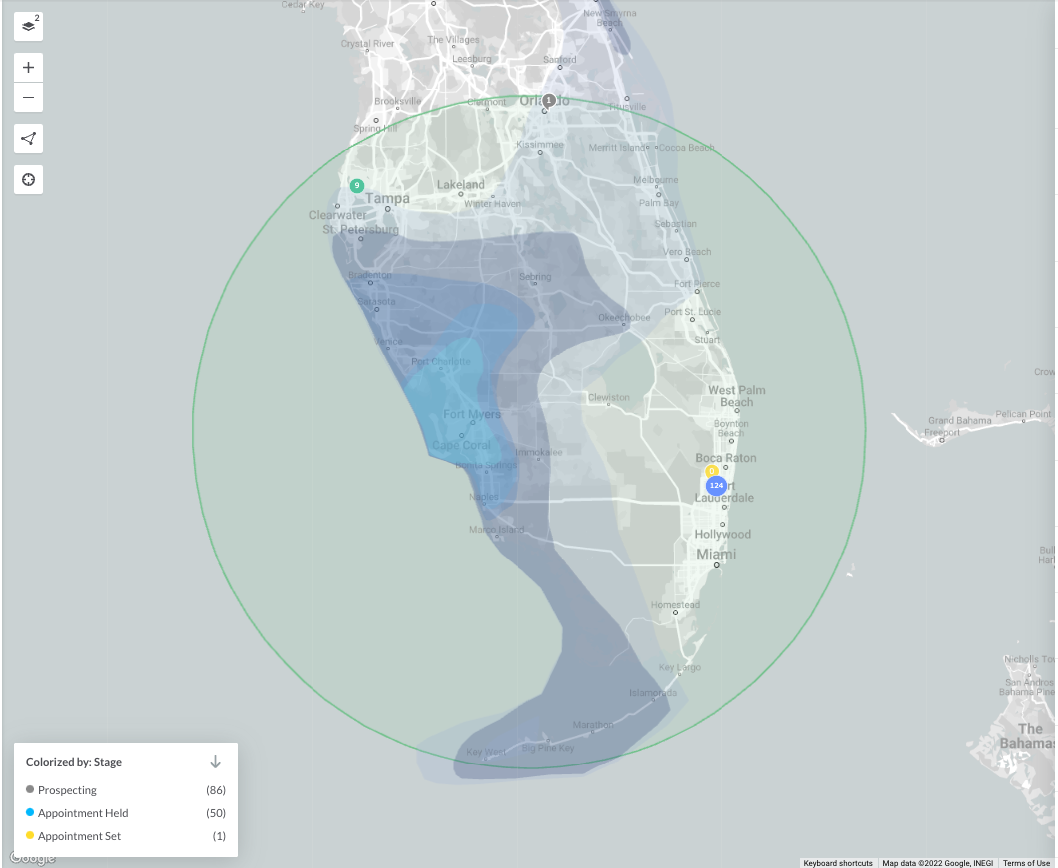 Once you have overlayed the storm swath of choice, you can create a territory around that area and assign your team to that territory to focus your team's efforts on the areas where damage is prevalent. You will need to create a territory around the storm damage in order for the storm area to be visible on the mobile app.